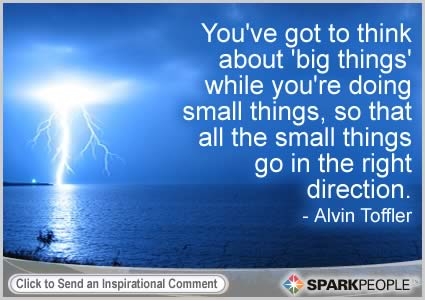 Do you ever think about your "big picture" goal? Are your small daily tasks helping you get there? It is important to know what you want to accomplish and to periodically check to make sure that your daily actions are helping you reach success. Goal setting is an important part of being a great leader. You must learn how to set a long-term goal and break it down into medium and short-term goals. Once you start breaking things down into manageable daily actions, your big goal becomes easier to achieve.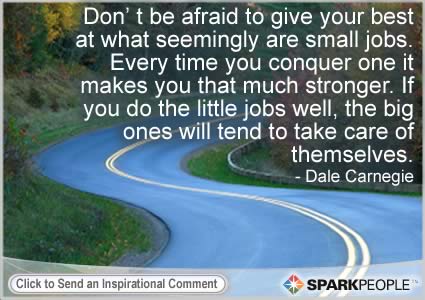 This quote reminds us of the importance of consistency. Although you might feel like you never get a chance to do something "big," don't doubt the power of doing small things consistently. The SparkPeople System tells us that it is very important to have a strong foundation and consistency is one way to continuously improve this. Think about your life, do you avoid the small projects because you want to wait for the BIG one? If you do, try to stop avoiding the small things in life. If you put BIG energy into a SMALL task, you can have a HUGE reward!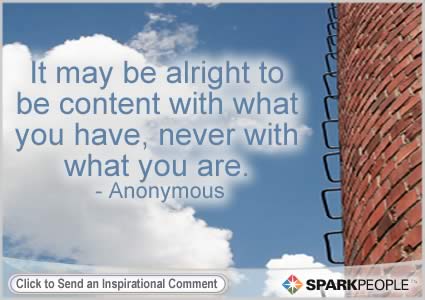 We should approach life as a learning experience. We can continuously learn and improve ourselves. If we stop leading dynamic lives, we will become bored and goal setting may take a back burner to your routine. As you do the small things consistently, your foundation becomes stronger and it's a lot easier to keep balance in the rest of your life.